Looking for Mobile App Developers?
We, at Digital Moncton cover the entire Mobile app development cycle with ease, no matter how complicated idea you have. We have our expert team of Mobile app developers in Dieppe with 10 years+ hands-on experience in the field of development in Dieppe.
We have built so many mobile applications for various business sections, but that's just a piece of our cake. We have diverse experience of developing numerous apps with special attention to the needs of the businesses and planning accordingly.
With our expertise in iOS app development and proven agile methodology, we help you build and upgrade mobile apps compatible with the latest iOS version. Our customized deliverables are end-to-end products that are compatible with all new-age Apple devices.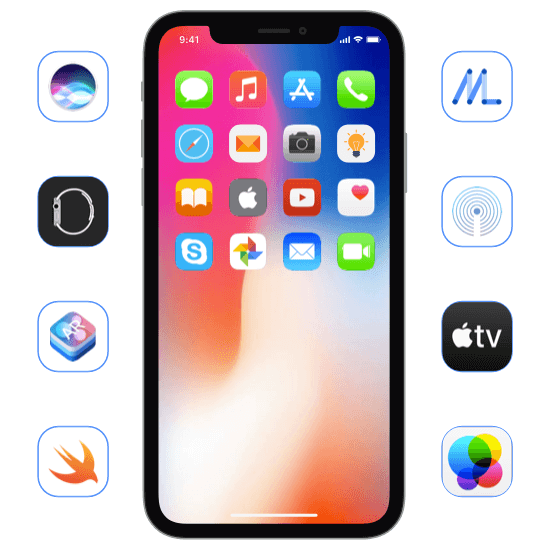 Having a comprehensive & diverse portfolio of android apps, we have the capabilities to deliver the best, scalable, interactive and robust Android apps for an array of industries and businesses with our proven delivery methods. We are here to create!
React Native App Development Company
We have a trusted team that develops and delivers the best possible cross-platform application in Dieppe as close as native Android or iOS applications. Leverage the benefits of React Native development for a strategic business growth at affordable cost.
Cross platform/ Hybrid App Development
Take the benefits of both native and web platforms, while saving cost on native development. With our rich experience in Hybrid apps, we can develop a high performing, secure and scalable cross platform app with all bells and whistles.
We are a renowned Augmented Reality (AR) applications development company in Dieppe. We help businesses to give their customers a whole new world right in front of their eyes by the integration of AR technology with quality mobile applications.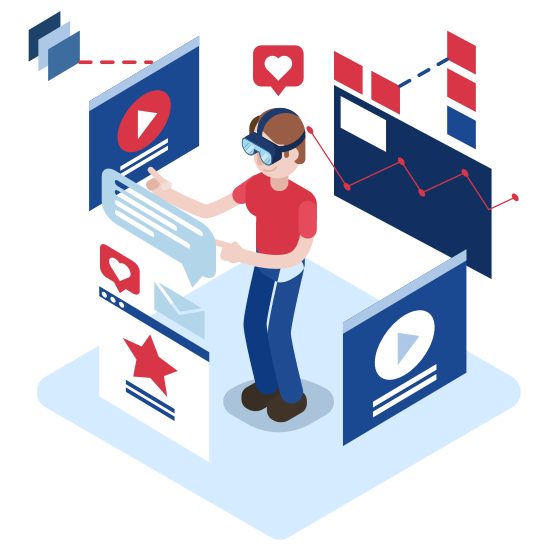 Bluetooth 4.0 based iBeacon/BLE Apps can assist businesses to gather a huge amount of precise data about their potential customers in a smarter way. We have worked largely on IoT apps using iBeacons in multiple industries.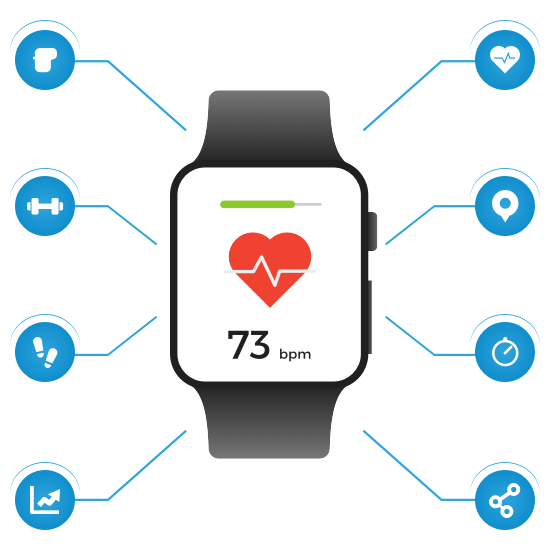 Data driven IoT apps in wearables are high on trend. Wearable devices such as watches, fitness bands, glass and even clothing material have attracted many. We deliver the best-in-class services for Android and iOS apps using Wearable devices.
Amazon and Google have so far advanced their offerings in smart assistant devices making it the next paradigm shift in the evolving world of connectivity. We are one of the very few companies in Dieppe who have ideated and implemented voice-enabled solutions in their UX along with IoT.

Being expert at building digital platforms on Cloud, IoT, mobile and blockchain, we have paced up the development process and got some truly amazing blockchain apps delivered. We can build enterprise-level Apps to facilitate  time to market and maximize ROI.
We are expert in development of apps for Cab rentals, Location accessed, on demand solutions,weather forecasts and advanced solutions like Asset tracking by leveraging Geo-location in real-time.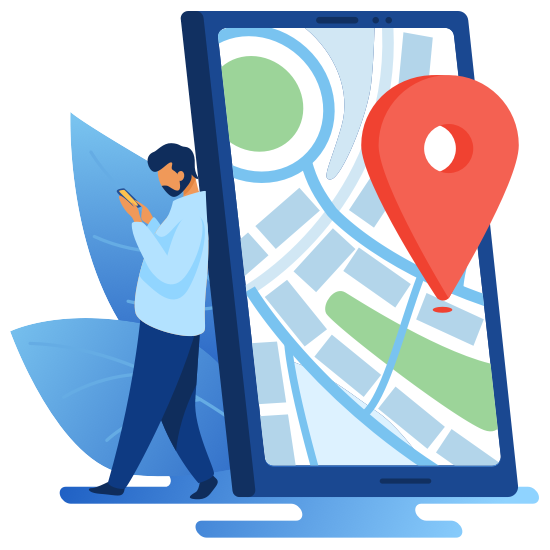 QUICK POINTS TO KNOW ABOUT DIGITAL MONCTON
Let's Work Together
Looking for Mobile App development in Dieppe?
Digital Moncton is your IT Specialist.
We are here for all your Mobile App Development needs in Dieppe
How we chase perfection in our App Development
We design your UI/UX in a way you find it pleasant. We specialize in UI/UX design that captures attention across all major platforms and allows you to reach millions of global customers. Our innovative designs will ensure your business growth.
We analyze and come up with ideas that can bring a big leap in your business and we jot down all points into various documents for your reference and for our deep understanding into your thoughts and our actions.
We have extensive experience in developing a wide range of varieties of applications for diverse industries. We are promising to deliver quality services beyond client expectations.
We have highly efficient testing policies. Our Quality Assurance team does efficient end to end user acceptance testing to ensure you get the best and flawless application.
Persistence support and 3 Months free App maintenance.
We provide ASO, App marketing and Digital marketing services as add-ons to your custom mobile/web app development projects. We offer bespoke pre-launch and post launch app marketing strategies with expertise in other ASO domains like on-site optimization and maximum localization, keywords optimization and tracking and ASO friendly content creation and optimization.
When matter is about Product marketing and Maintenance services, we have expert SEO and marketers who will let your business to be seen by millions.
Catch a glimpse of our work