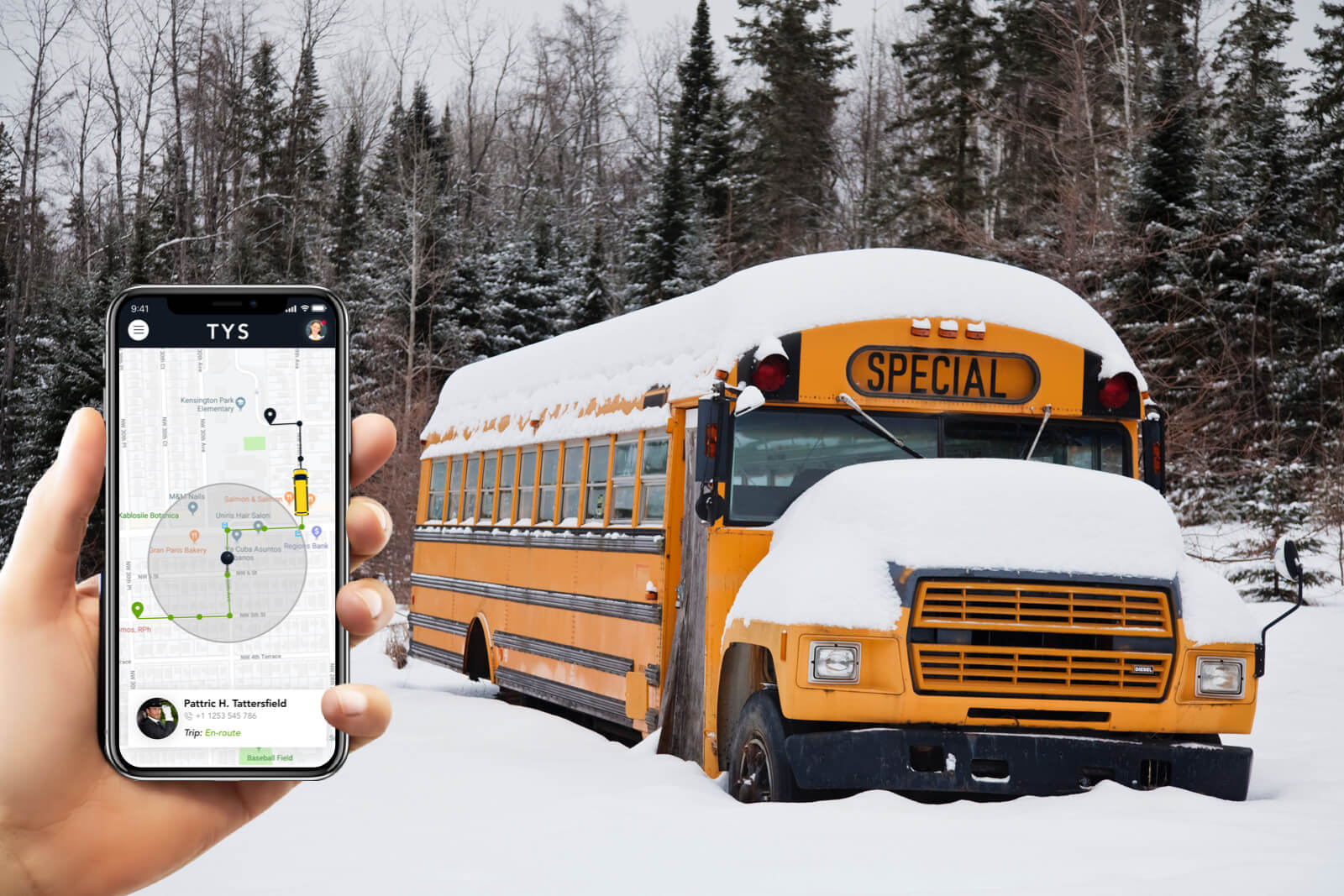 How Technology Can Help Parents Track School-Aged Children this Winter
While the snowfall of winter time can be incredibly gorgeous to look at and provide the kids with loads of fun with snow forts and snowball fights, for parents, it often means standing outside in the frigid temperatures waiting for their child to get on or off the bus on school days. While many parents choose to stay in their vehicles to keep warm, this isn't a long-term solution as it wastes precious fuel and is not environmentally friendly. Luckily, when we combine our smartphones and mobile applications, technology becomes the perfect solution for keeping track of children before and after they get on/off the bus.
What Does a School Bus Tracking App Provide Concerned Parents?
As a parent, you want to keep track of your child and know that they are safe and on route as expected. With school bus tracking applications, not only can you have peace of mind in knowing where your child is, but you can save time and energy in knowing where the bus is at all times and its estimated time of arrival. School bus tracking applications provide the following features to parents.
Save Time & Use Time Wisely :
Parents are able to monitor the bus route for any deviations, such as a late estimated time of arrival, and make allowances in their morning and evening plans to incorporate these minor issues. It also allows parents to plan their own time more efficiently, preventing parents from waiting at school bus stops unnecessarily due to unknown information such as delayed buses. This prevents unnecessary frustration and interferences on the parents' end and keeps the parents informed.
Make Plans for Pick-up Arrangements :
If a parent is unable to wait for or drop off a child at the specified time of arrival, the parents can make other collection or drop off arrangements to coincide with the scheduled bus times. This provides a layer of safety and peace of mind as it gives them the knowledge that their child will board and arrive at their destination safely.
Ensure Child Safety : The child is never left unattended at the bus stop as you can time the drop-off and pick up as efficiently as possible.
Request Changes in Transportation : Parents may be able to request a change in the route through the application, rather than needing to head into the school and talk with administrators.
How Would it Work Exactly?
The mobile application would use real-time data to provide accurate geolocation of the school bus through a friendly user-interface on your smartphone/tablet. It would work something along the lines of this: you would be notified of the time of arrival to the bus stop/home, you would be able to track the exact location of the bus, and when your child gets on the bus, you would be informed as such. Bus drivers would be able to notify school administrators about emergencies which would be passed along to parents.
What About Security Concerns?
All of the contact information that is stored within the application would be encrypted and managed by the school administrators directly. The application would only be accessible to those who have signed up with their fingerprint, as the login authentication would be done through fingerprint identification (parents' side). In addition to this, two-way factor authentication would be required with a password, ensuring that unauthorized personnel would not be able to access the application in any way.
Looking to boost up your business to the next level by developing School Bus Tracking Applications? Being a leading Mobile App Development Company, it would be great for Digital Moncton to hear from you all if you are really interested in developing School Bus Tracking Apps. For more details and queries, please get in touch with our expert team of Mobile App Development. Drop your other queries or feedback on kr@digitalmoncton.ca.