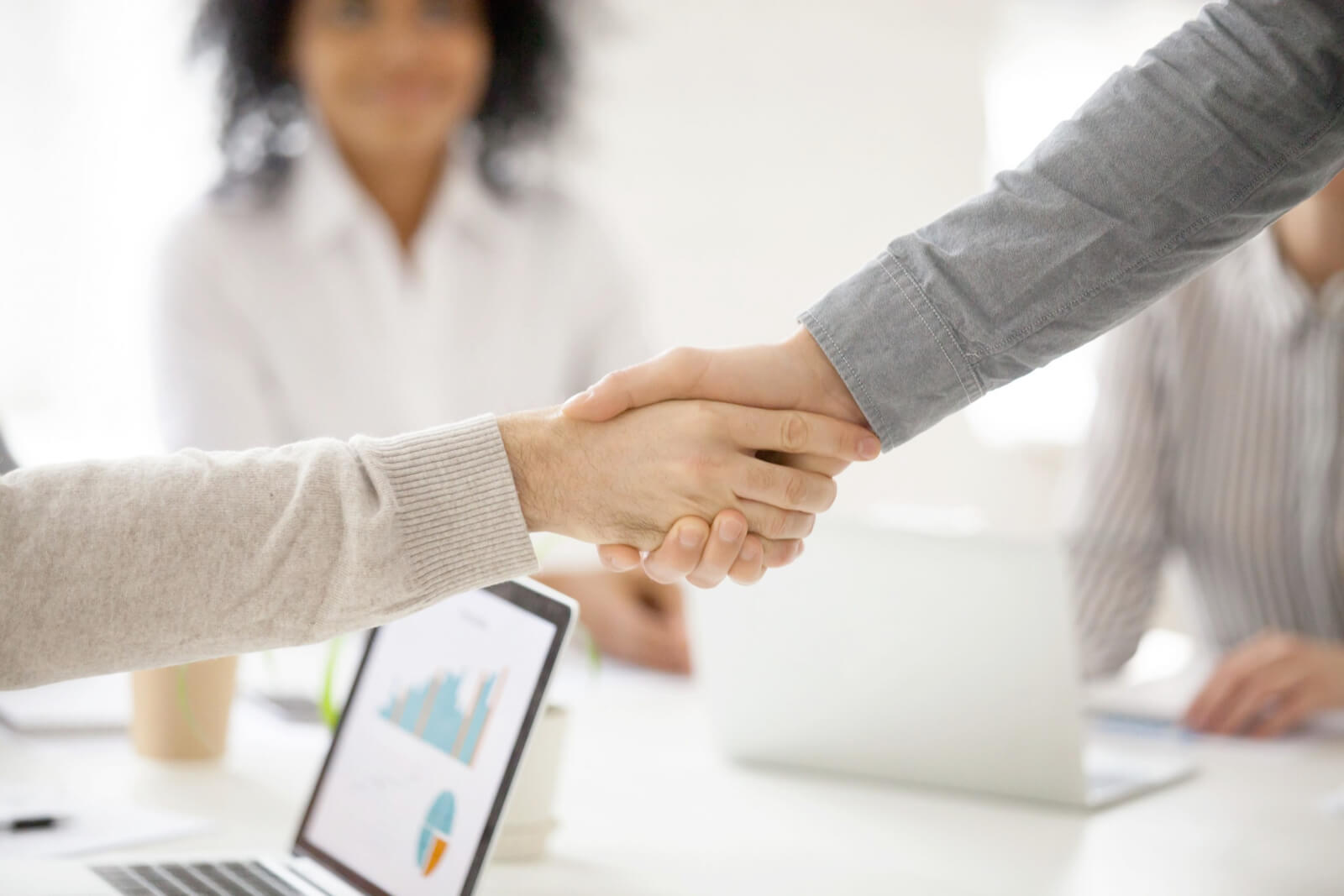 6 Ways CRM Software Boosts Performance & Shortens the Sales Cycle
Regardless of what industry or niche you are in, knowing how long it takes your sales team to make a confirmed sale is critical. Why? The sales strategies you employ will either lengthen or shorten your sales cycle. In most cases, the majority of sales teams want to have the shortest sales cycle possible while still maintaining excellent customer relations and rapport. Let's discuss what the sales cycle is, why you want a shorter sales cycle, and how customer relationship management software helps with this goal.
A Brief Look at the Sales Cycle: What Is It?
The sales cycle is more than just what goes into making a sale happen. You have to think on a much greater scale than just your sales team, your sales funnel, or your customer relationships. The sales cycle is the entire process of selling your business to your audience, in order to get them to trust you, understand you, and want what you are selling.
An easy to remember break down of the sales cycle is as follows,
Target prospects and turn them into leads.

Define who you are going for and what medium you are going to use to reach them. Could be through cold-calling, emails, or social media platforms. Once you know who you are targeting, turn them into leads by addressing their pain points and issues. Understand how you will help them.

Qualify those leads.

Before going any further, qualify the leads by placing some questions in front of them to gauge their interest. You only want to pass on qualified leads to your sales team, as every minute is valuable when working with making sales.

Make an offer to those leads.

Once a lead is qualified, present a formal proposal to them with a sales quote. The quote must be tailored to solving a problem and providing a solution to that problem. If all you are after is money, you won't convert the lead. Find the mutual benefit or the common ground and give assurance that you are investing in providing them with a solution.

Negotiate around objections.

It is unlikely to get a "yes" out of the gate, so be prepared to negotiate around the objection. How you handle the objection will determine if you are able to reach a conclusion that is beneficial to both of you. At this stage, weigh the benefit and profit with what needs to be offered to make the sale.

Close the deal.

Now close the deal by being smart and offering something that they cannot refuse. This could be a discount, a coupon, or creating a sense of urgency.
As you can see from this, the sales cycle is the journey which begins with lead generation and only closes when a deal is made (or a product/goods/service is sold).
Why Do You Want a Shorter Sales Cycle?
The stage of the sales cycle that takes up the most time, effort, and investment on your part are the meetings and negotiations. With a shortened sales cycle, you are spending less time in meetings which means more time on the overall process of getting sales, but the only way to get to this is by having a higher level of engagement and quick responses to your leads. The best way to obtain higher levels of engagement is through customer relationship management software.
6 Ways CRM Can Help Your Sales & Boost You!
Here is what CRM can do for you if you include it in your arsenal.
It Automates Pesky Admin Tasks.

Rather than spending 20-25% of your time on administrative tasks, reduce your overall workload by at least 10%. This is what happens when you use CRM software to automate the admin tasks. You end up spending more time on generating and converting leads as a result. Customer relationship management software often has built-in communication tools that make conversations quicker between supervisors and sales leaders, which, in turn, makes the decision-making process faster. This impacts your revenue indirectly by speeding the entire process up.

It Helps You Understand Your Buyer.

You want to focus only on deals that will be likely to close. A faster process for closing off deals means that you can move onto other prospects in the pipeline, increasing your overall conversion process. To get to this point though, you need to understand your buyer by creating and gathering the data of the person being contacted. By using CRM software, you can easily create entries for each contact, making it easy to track and call prospects. This can speed up efforts in gathering the data you need to help you understand each lead.

It Keeps Your Customer Database Updated.

Logging every single call with all of your notes is tedious to say the least. This is especially true if you are trying to pull all the information from a call recording. One way to get around this is to set up an automatic database update system, so that all of the information is logged without human input. Not only does this remove human error from the equation, but it means that your customer database stays up to date. Your sales team can go into the conversation knowing that they have the right information.

It Automates Sales Tracking.


One of the critical steps of your sales pipeline is the actual tracking of leads. It is also one of the most time-consuming tasks because you must generate the lead, nurture them, market them as qualified, send the lead to sales, have the sales re-qualify them, close the deal, and then provide post-sale support. Skipping any of these steps will not help you close deals faster, and it hinders you because it means you don't track critical information from the step you skipped. Using a CRM software, you can identify where your prospects are in the pipeline, track them along it, and streamline the deal – automatically. This will save you major time!

It Removes Customer Management Mistakes.

In order to have an effective sales pipeline, you have to appropriately judge the timing of when and how to market your product, good, or service. This requires communication with your customers, and it requires support through the entire pipeline process. CRM can help you here, by notifying you when a customer has a pain point during the process. A pain point could be

The customer needs more information from you and sends a request for it,
The customer requires help in some fashion,
The customer makes an immediate purchase request,
When a customer returns or cancels a product or service,
When a customer wants a follow up,
When a customer fails to follow through on a sale,
When there is movement in the pipeline.

By automating the above pain points, it gives your sales reps time to decide on how they want to respond and when they want to respond. It also helps your sales team know what type of information to gather in order to predict future behaviors. This can help you tweak your marketing campaigns to address the pain points that come to light through information gathering.

It Automates Customer Follow Ups.


Finally, once your lead goes through the pipeline, you need to craft quick and timely follow up responses. This leads to faster deal closures. By staying on top of where your customer is within the funnel, you can follow up at regular intervals which makes it easier for customers to buy and easier for your sales team to meet their sales goals. The money is in the follow up.
All in all, having customer relationship management software will boost how well your sales team and business performs, and it enhances how well you can search for, sort, and qualify your leads. It also gives you the opportunity to do timely follow ups and increases how quickly you can close deals. The key here is in the automation and streamlining of your data collection, leads, and sales opportunities.